As nonprofits, hiring and recruiting new talent can differ slightly from other industries. Your organization needs highly qualified, skilled, competent staff – but you may have a tighter budget, less glamorous benefit options, and fewer applications in your inbox than corporate giants like Amazon, Google, Facebook, and Bank of America. In many cases, these powerhouses don't even need to advertise – college graduates and experienced executives flood their HRIS servers with resumes just because of their name and reputation.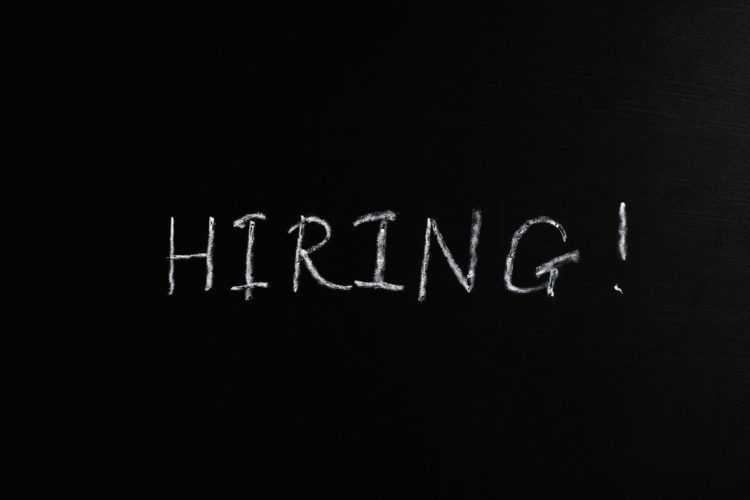 Have a Hiring Strategy
This does not mean, however, that your organization is out of luck. Many potential hires (even some who also applied for a similar position at Amazon) prefer smaller organizations – and would consider a job with less clout and pay (especially ones that align with their passions).
When recruiting on a budget for your organization, you can follow some of the basic guidelines that a recruiting agency would follow. 
Put together a defined hiring strategy.

Set deadlines for milestones and review your plan regularly. 

Put together a spreadsheet that details the job titles, descriptions, tactics, websites used, the numbers of applicants, quality applicants (interviews requested), and hired employees so you can see what works.

Be intentional with your job titles. A "Donor Relationship Manager" will get more quality resumes than a "Customer Service Manager."
Sell Your Nonprofits Mission, Culture, and Passions 
Attract people that want to work for your cause. Build a team that puts the organization above a paycheck. OFFER your employees excellent fringe benefits to compensate for the more incredible considerable group benefits and massive salaries. Sell your free fringe benefits when the medical plan may be less than stellar than a large group plan since you only have 20 employees. 
Advertise The Job
You can put a paid advertisement on many job boards out there. 
For instance, Indeed is the most trafficked job board on the internet today. You can sponsor your ad, but you can also choose not to support it, which won't cost you anything. In highly competitive markets, it can pay to sponsor the job for the first week or so. Still, I have seen no difference after the first week – and in smaller markets, I have seen little difference when you have an entire recruiting strategy and utilize Indeed as only part of your policy. Glassdoor, Monster, Career Builder. Local job boards for your area on Craigslist. These are just some of the significant job board locations. There are many places to advertise, and many have accessible or affordable options.
There are also many benefits of posting an announcement of an available position on an industry-specific Internet job board. By posting in a selective and admittedly limited manner, recruiters and hiring managers are reaching out precisely to the pool of people most likely to be qualified for an open position. You may get fewer applicants, but the quality of applicants tends to be better. One excellent tool for finding industry-specific job boards can be accessed at the Online Recruiters Job Board Directory.
In-House Referral Program
Exiting staff members can help speed up the search for quality job candidates in many instances. Employees often have contacts elsewhere within the industry, some of which may be looking for a change of employment. By cultivating this internal resource, a personnel director can develop a wealth of ready information about prospective employees who might serve the nonprofit as valued employees.
Local Colleges and Universities
Most schools have career development offices that provide opportunities to their students and alums. These offices can be a tremendous resource for finding candidates, especially for entry-level or internship roles. Not to mention there are some very talented students that need a full-time job or internship. One resource to use would be Handshake. Handshake lets you post your open jobs and internships to specific colleges and universities, which allows students to find you easily. We have used this program to hire in the past with excellent results. 
Social Media
Recruiting via social media has been very successful for many nonprofits. Use your existing page for advertising your openings! Create ads if you want with your content and target it to the audience you want to see them. Use free groups for advertising as well. LinkedIn and Facebook both have groups where you can advertise openings based on location or industry. Create a flashy graphic and advertise on your Instagram page. Create a video of what it is like to work at your nonprofit and post it on your YouTube account. Be creative, inviting, and fun. Many people share job openings, and you can find yourself having some great resumes to look over.
Search Resumes Posted on Job Boards (and LinkedIn)
In addition to advertising on an industry-specific job board, a diligent personnel director or agency will want to take the time to search and consider resumes that have been posted on job boards. Often, a person pounding the pavement looking for employment may not have the time to take in and review all of the various available positions that have been posted on every job board. This is even more true if a given prospect is a highly sought-after candidate who might still be busy in a current position of responsibility.
Call on Previous Candidates
Have you ever had a great interview, but someone else just beat the candidate by a narrow margin? Have you ever reviewed an impressive resume, but they just didn't cut it – maybe two years ago, they didn't have quite enough experience? Did someone apply for a job, and even though they were great, the position wasn't a good fit, but now a place more aligned with their education and experience opened up? Call them! The best thing that could happen is you now have a great new employee! The worst that will happen is they are no longer looking for work.
Bonus: Don't Rush the Process
Finally, while it is an overused saying, Rome wasn't built in a day. In the same vein, 99 times out of 100, there is no need to rush the process of seeking, identifying, and hiring a new employee, particularly an executive-level employee. A personnel director should take their time to remember, screen, interview, and retain the best candidate. A human resources manager or specialist will rely on the services and support tools identified in this article throughout this process.
Wrap Up
Hiring new employees can be daunting, especially in the nonprofit world, but using the resources provided in this article, you can make the process much easier. By tapping into social media, job boards, and previous candidates, you'll find the best person for the job. Don't forget to take your time and make sure you make the best decision for your company. Post your job openings on Handshake and social media platforms like LinkedIn and Facebook. Review resumes that have been posted on job boards, as well as resumes of previous candidates. Take your time in the hiring process, and find the best candidate for the job.