About
About US
At Graystone, we are committed to fueling business success and growth through our comprehensive and tailored consulting services. Since inception, we have been driven by a singular mission: to empower businesses and non-profit organizations with strategies that expand their reach, enhance their brands, and ultimately, drive their bottom lines. Our impressive track record, underpinned by revenues exceeding $10 million for our diverse clientele, is testament to our ability to blend analytical acumen with innovative marketing approaches.
01.

Strategic

Our strategic expertise shines through in the meticulous crafting and executing of tailored sales plans, marketing campaigns, and comprehensive business management strategies. We align our strategic initiatives with our clients' visions and the competitive landscape, guaranteeing solutions that are not only relevant today but also adaptable to future market dynamics.
02.

Professional

As consummate professionals, we consistently deliver top-tier services to our clients. Our proficiency ranges from digital and traditional marketing, to contract negotiations, staff training initiatives, and lead generation. Our professional approach, enhanced by skills in analytics, SEM, Google Ads, and more, ensures that our clients can trust us to navigate the complex landscape of business development with finesse and expertise.
03.

Loyal

The strength of Graystone lies in our ability to build and nurture long-lasting, trust-based relationships with our clients and referrals. We take pride in the loyalty we cultivate, always keeping our clients' interests at heart. This loyalty drives us to not only meet, but exceed client expectations, ensuring both high client retention and satisfaction.
Proven Success
The Numbers Don't Lie
At Graystone Consulting, we believe in the power of numbers and the truths they reveal. Over our years of operation, we've consistently met year-on-year growth objectives, generating revenues exceeding $10 million for our clients across diverse sectors. Our proven track record in successfully meeting annual sales goals, amplifying digital presence, and enhancing customer engagement is a testament to our promise: with Graystone, the numbers truly don't lie.
Consultants
A Team Of Professionals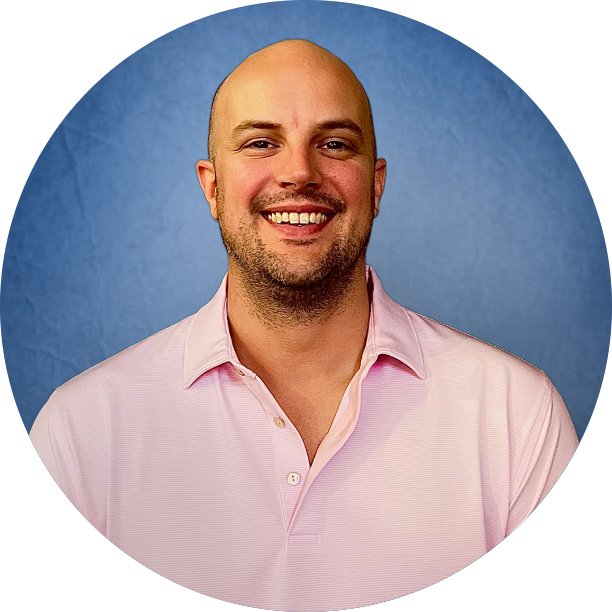 Will Gray
Lead Consultant
Hello there! I'm Will Gray, a seasoned marketer, consultant, and sometimes wannabe polyglot trying to get a handle on Swahili and Spanish. I'm a natural problem-solver, with a love for the power of data (analytics is my second language). If you're looking for someone with a knack for turning big ideas into actionable plans, look no further! I've developed my expertise through various roles, from being the Lead Consultant at my own firm, Graystone, to directing marketing at Activate Games and Breakout Games.
As a Kentuckian, I take the term 'Southern hospitality' to heart, which reflects in my work as I'm all about creating human connections. Whether it's through creating viral content or developing marketing strategies that drive growth, I love to see brands and businesses flourish. My work at Activate Games and Breakout Games has allowed me to push boundaries and lead dynamic teams to exceed our marketing objectives.
In my journey as a marketer, I've made a few pit stops along the way that have shaped my career. One of the most rewarding detours was serving as a volunteer and board member for the Tanzanian Children's Fund, and working with the United Way of The Bluegrass. These experiences gave me a deep understanding of the non-profit sector, and I'm proud to have been part of initiatives that made a difference in people's lives.
As a certified Ecommerce Marketing Specialist and Direct-Response Copywriting Specialist, I bring to the table a solid understanding of digital marketing. My diverse background ranges from leading business operations for The Bourbon Review to contributing to the growth of Upscale Living Magazine as VP of Sales and Marketing. My career has been a fascinating journey and I am constantly seeking new opportunities to learn and grow.
When I'm not deep-diving into marketing strategies or consulting, I enjoy spending time with my family, refining my Spanish, and unleashing my inner gaming enthusiast. With a firm belief in transparency and collaboration, I'd love to connect with professionals who are as excited about growth and success as I am. If you're up for a chat about anything from the latest in SEM to my time in Tanzania, feel free to drop me a line at wgray@graystonellc.net or connect with me on LinkedIn at www.linkedin.com/in/willgrayco.
Tailored Consulting Solutions
At Graystone, we offer top-tier consulting services, personalized to the unique needs of our clients. Our solutions span across a variety of fields including sales, digital and traditional marketing, and custom business management strategies.
Business Growth Expertise
Our track record speaks for itself, with a history of consistently meeting and exceeding year-over-year growth objectives and generating significant revenues for our clients across various sectors.
Sales Optimization
Our team assists clients in achieving their annual sales objectives through setting strategic team goals, training staff on innovative sales techniques, and closely monitoring performance to ensure optimal results.
Lead Generation
We are adept at generating leads through various marketing channels, initiating cold calls to prospects, aggressively networking with clients, and employing relational sales models to convert prospects into loyal customers.
Client-Centric Approach
At the heart of our operations is our clients' vision and satisfaction. We strive to build long-lasting, trust-based relationships, delivering services that align with our clients' goals and the competitive landscape. The long-term success and growth of our clients remain our ultimate measure of success.
Digital Marketing Mastery
Our expertise extends to boosting clients' digital and social presence. By managing their social media platforms, crafting engaging content, and keeping a pulse on user trends, we have successfully amplified audience interaction and brand awareness.
Lexington, Kentucky info@graystonellc.net