Instagram is one of the most utilized social media platforms today, and it only continues to grow. There are over ONE BILLION users, and it is the second most engaged platform after Facebook. Let's get real: people as a whole love visuals. We love seeing things, and Instagram is all about visual appeal. People can look at a photo and instantly determine whether they are interested in the subject or not. This is the biggest reason the network has expanded from people posting selfies, pictures of their dinner, and family vacation snapshots. Businesses have cashed in on the platform's popularity to promote their products and services. Nonprofits are also seeing the lucrative benefits of Instagram.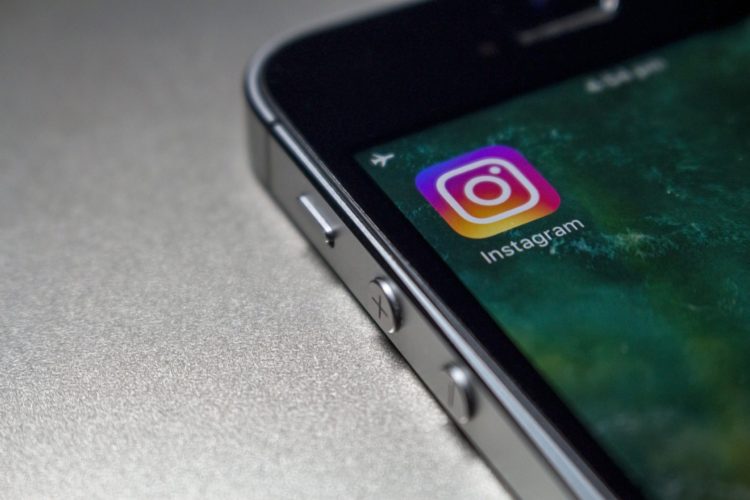 Establishing your Brand
Instagram is ever-evolving and has become more and more artists throughout the past few years. Photography and graphic design are art forms. Most artists have a signature style. If you look at older Instagram pages from years past, there was no rhyme or reason — just an array of photos. As we have progressed through the years, users have begun to develop a specific style. Hues, filters, colors, backgrounds, themes. They all have a similar look. Just like you can tell certain bands by their sound or certain artists by their design, we can now tell Instagram users by their "branding." It is essential in today's Instagram to incorporate a style for your nonprofit. When potential donors or supporters view your profile, they should see a theme for your content. It isn't difficult, either!
We Mean Business
Ensure that when you create or update your account, you make it a public business profile. This will allow you to list yourself as a nonprofit in the business category and display that you are a nonprofit in your bio. You will then be able to list all of your contact information and view insights into your engagement and activity. Other perks of having a business profile include being able to run ads and include a donate button in your Instagram stories. Also, your nonprofit can link to your Facebook business page and schedule direct posting through scheduling assistants like Hootsuite.
Bio
Who are you? What does your company stand for? Use your Instagram Bio to tell viewers who you are creative! Use language that appeals to your ideal supporter and potential donor. Be inviting, down to earth, and open with this. It is your opportunity to connect personally with everyone visiting your profile. Ensure that you have a link to your nonprofit in your bio. Your goal is to drive traffic, so let everyone know where they can find your organization online!
Color and Hue
Every brand should have set colors they use. Incorporate these colors into all of your graphics. With filters and backgrounds, this is easily handled. Placing your pictures into themed templates with cloud-based photo editing programs like Canva is easier than ever. Set several templates with your brand colors,, and you will have a unique, distinguished look for all of your photographs. For more information on image edition software, check out our article, The Best Three Picture Editors For Social Media. 
Logo
Brand your photos with your logo. You want viewers to associate that great photograph with your nonprofit.
Curating Content
We established that you should develop a look – or theme – for your Instagram content. But, more important than your look is your consistency in pushing out content. To have a successful Instagram campaign, you must regularly produce quality content. Developing a large follower base requires effort and posting consistently. Posting irregularly will not get you high levels of engagement. 
The best way to achieve your goal of creating a consistent stream of valuable and engaging content is to develop a social media calendar. If you make your content ahead of time, there will be no reason not to post it. If you have a social media management program that allows you to schedule your posts, you can plan your content weekly or monthly without worrying about your daily graphic post slipping your mind. 
Social media calendars do not have to be complicated or challenging to think up. There are several places you can go to buy one; many sources provide free information to do your own. Depending on your organization's goals, you can go as complicated or uncomplicated as you wish. 
Social Media Holidays
You must post relevant content about holidays (big and small) that relate to your business. If you do a simple google search for social media holidays, you will be inundated with results that will prove invaluable. Pick the days that are relevant to your organization: if you are a nonprofit that is advocating clean air, you will want to know when Arbor Day, Earth Day, and other eco-friendly days are. 
Simple, Simple
The simplest way to go about a social calendar is with a daily theme. This essentially means that each day has a different topic. Sunday Inspiration (photo with an inspirational quote), Monday Milestone (image with a summary of a milestone you have hit), Tuesday Spotlight (picture with a tidbit that spotlights a service or programs your NPO offers), Cross Promote Wednesday (photo with a link to your blog or other social media platform), Throwback Thursday (picture with a memory from your organization in years past) are just a few ideas for your daily themes. Create a document you can refer to until you know what you will post daily. In case of a holiday, you should either replace your scheduled content with content featuring the holiday or incorporate the holiday into your planned content initially.
A Little More Involved
As you grow, you will want to develop additional content and offer your followers a more diverse offering. This is where an entire month's calendar comes in handy. You can do it online or handwrite it in your office desk calendar… There are no rules. There are calendars you can purchase or view sample social media calendars on many websites. You will still have themes, but they may alternate more often. Essentially, you will assign a topic for each day of the month. You can repeat them daily, but they should vary regularly. The calendar will tell you precisely what you should do each day. So your content creation will not be just a guess. You will know, for example, that on Wednesday, 1/22/2020, the topic is Volunteer Spotlight, and you will be featuring a volunteer that has gone above and beyond. You will know that Tuesday, 4/28/2020 is National Pay it Forward Day, and your organization will post a graphic and caption that correlates to #payitforward.
Posts, Captions, Mentions, Hashtags, Stories, Reels?
Like with most things, if you are not already familiar with Instagram, you may be curious about the buzzwords and jargon. Explained, here is what you need to know:
Posts
This is any content that you publish on Instagram. The picture will be attached to your profile. Your followers will have access to view it on their feeds. It will also be featured in the feeds of the hashtags you publish the post under. Followers can also see posts directly on your Instagram page.
Captions
This is the text you use to describe your photo. Captions should be catchy and informative and let the viewer know what message you are trying to convey about the graphic you have attached to it.
Mentions
Using "@," you can mention another user account in your post. Attach their username immediately following "@," and they become part of your post. This works similarly; tagging someone on Facebook and mentioning someone on Twitter works.
Hashtags
#nonprofit #charity #happynewyear #organizationnamehere #donate #raceforthecure
Hashtags are essential on Instagram, just like Twitter and even LinkedIn. Hashtags are how your posts are categorized. Users can follow hashtags and search hashtags. Any posts you make with a hashtag are entered into those categories. The more relevant hashtags you utilize for your post, the more viewers you will attract. Any business or nonprofit should create a hashtag with their name. This ensures that all your bases are also categorized into your organization's name. Spaces and punctuation cannot be used in hashtags.
Instagram Stories
Stories are a feature to Instagram, just like with Facebook. Unlike standard posts, stories are short-lived and expire after 24 hours. They generate buzz and are great for quick promotions and creating excitement about something. They appear at the top of users' feeds and are especially great at promoting content to younger users (who engage in higher numbers with this type of content). You can use GIFs, create polls, and even use a donate now button. They are great for testing new types of content since they are short-lived and can be used in addition to your standard scheduled posts.
Instagram Reels
Reels is a feature on Instagram that allows users to record short video clips with different filters and effects. This feature offers a variety of creative editing tools, including the ability to search for a song from the Instagram music library, add AR effects, set a timer and countdown, and align objects. These clips can be compiled into a reel, shared with followers, or posted to Explore. Reels also has a featured section showcasing some of the best public reels. Reels give people new ways to express themselves, discover more of what they love on Instagram, and help anyone with the ambition of becoming a creator take center stage.
Promoting your Instagram Account
Ensure your Instagram is linked to your website, email signatures, Facebook page, and other online listings. You can also note your info on your business cards and other promotional materials. When people know you are on Instagram and they are invested and a fan of the platform, they will be happy to follow you! Don't be shy. Be social!
Let us know which tips you love below, and be sure to visit the rest of The Take by Graystone, LLC for more information on growing your nonprofit or business.